High quality dental loupes surgical loupes 3.0X,Flip Up Style, titanium frames 3.0x magnification with different working distance,view angle adjustable, pupil distance adjustable. real 100% waterproof designing.
loupes areflip up style waterproof magnifier glasses widely used in dentistry, Department of Stomatology, ENT department, general surgery, cervical spine Department of Neurosurgery, cardiovascular and cerebrovascular disease, cosmetology and plastic surgery, pet hospital and other medical fields. IT is a a necessary magnifier glassesfor doctors in the fine examination and treatment,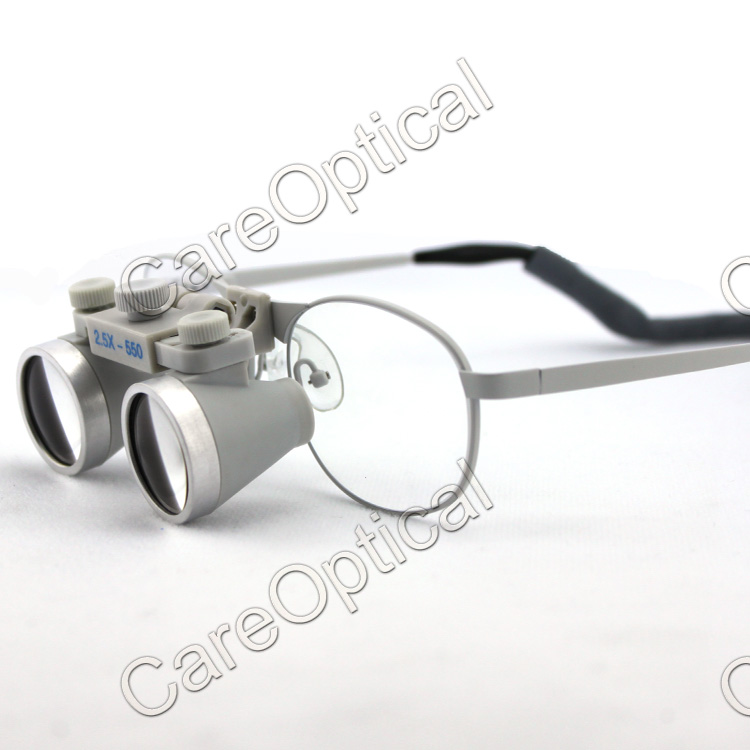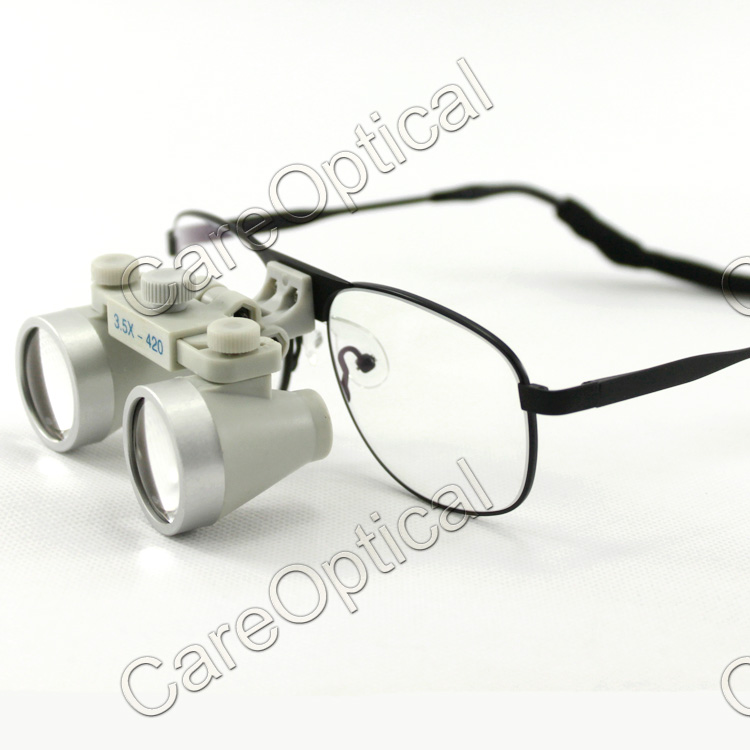 Features:
Razor-sharp, edge-to-edge clarity
Extremely high resolution optics
Lightweight design
Multi-coated for: anti-glare, anti-fog and scratch-resistance
Quality Warranty
Manufacturer direct pricing

Light weight, Galilean type dental loupes surgical loupes. Maximum ease of use, combined with multi-functional capabilities. Available in a variety of working distances for your maximum comfort .Multi-coated precision lenses for superb clarity and reduced reflection. Ultra light-weight body and frame for maximum comfort. Fully adjustable viewing angle, pupil distance and flip-up function.
Sports frames can't be mounted prescription lens. Waterproof designing loupes is real waterproof
Packing includes (accessory)
Dental surgical loupes
High quality sports frames
Luxury AL case packing
Clear protective lens cover
Headband strap
Flip up paddle
screwdriver
cleaning cloth
Loupes manual