High quality dental loupes surgical loupes 2.5X Magnification,Flip Up binocualrs magnifier Style, sports frames , 2.5x magnification with different working distance,view angle adjustable, pupil distance adjustable.
Careoptical binocualrs magnifying loupes are widely used in dentistry, Department of Stomatology, ENT department, general surgery, cervical spine Department of Neurosurgery, cardiovascular and cerebrovascular disease, cosmetology and plastic surgery, pet hospital and other medical fields. surgical binocualrs loupe is a necessary tool for the fine examination and treatment,that will be more better and helpful with LED headlamp.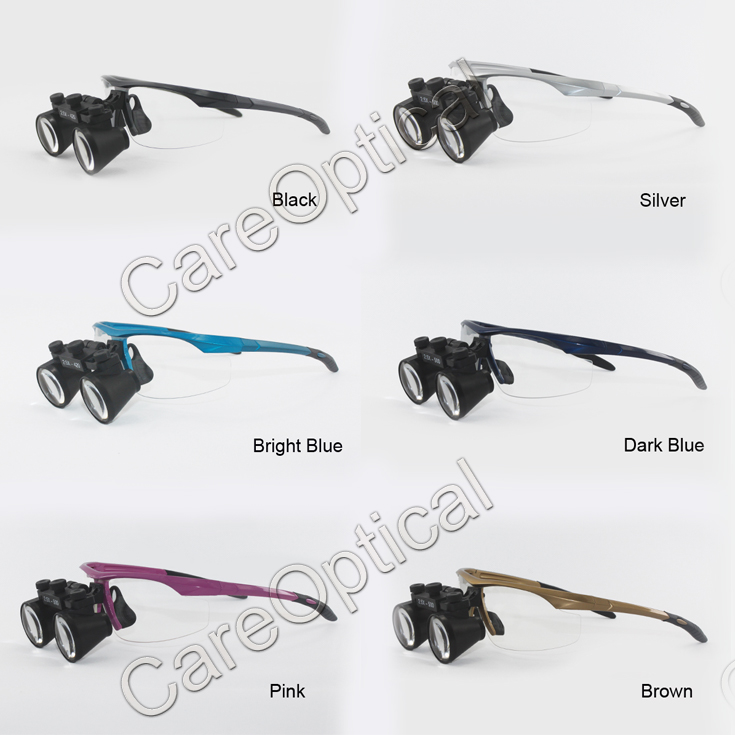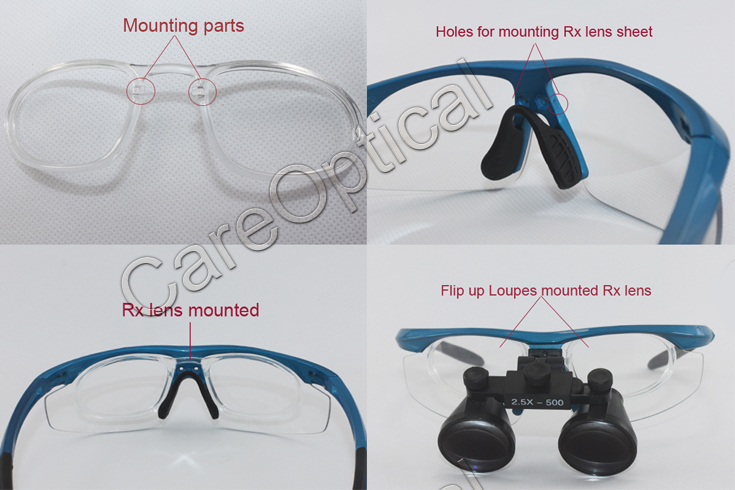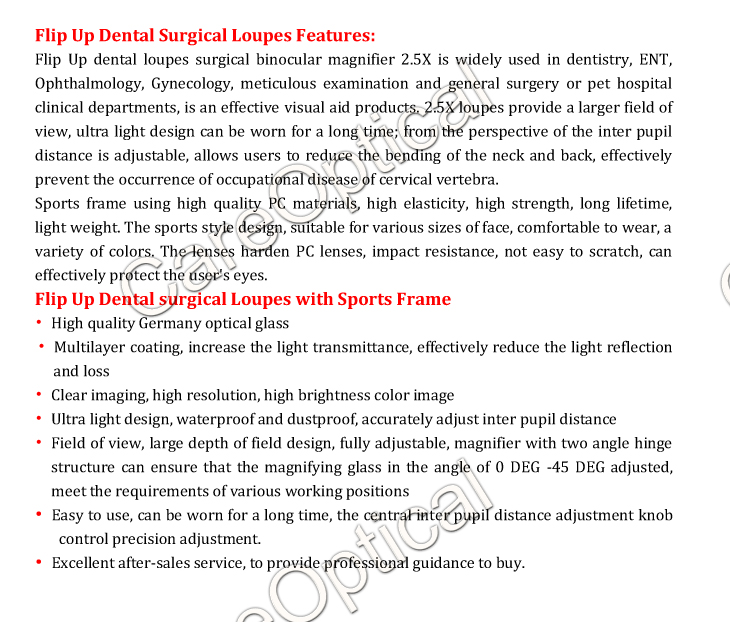 Packing includes (accessory)
- Dental surgical loupes
- High quality sports frames
- Luxury AL case packing
- Clear protective lens cover
- Headband strap
- Flip up paddle
- Screwdriver
- Cleaning cloth
- Loupes manual
2.5 x is the most popular model. It offers the widest field of view and longest depth of focus. It has excellent clear view and great optical capability to provide the operator with the optimal magnification while providing extended field of view?it is popular using in dentistry and surgeon fields.